Camps By Club
Kids of all ages and interests will find their fit at a Bay Club camp. With camps for children as young as three years old, and educational and athletic camps for up to age 18, our camp programs include team sports, arts and crafts, cooking lessons, and more—all led by club-trained counselors.
How To Register
A Bay Club Connect account is required to browse all camp details and complete your camp purchase. Bay Club members and non-Bay Club members can register for an account.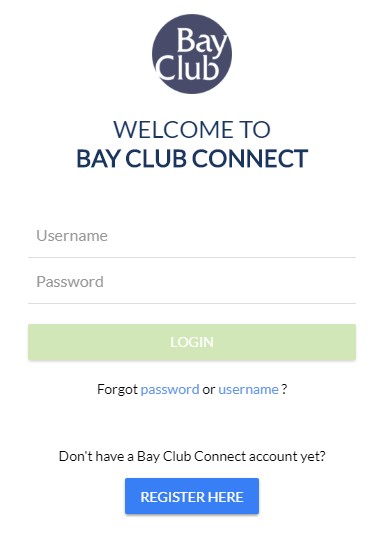 To get started with registration, click on the "Register here" link on the login page.
A Day In the Life of a Camper
Testimonials
"As a member, parent, and educator, I am thoroughly impressed by the Childcare Associates and Center at Bay Club Courtside. From the start, booking was pleasant and easy, the facility was very clean, and everyone was warm and welcoming upon arrival. I especially love that they have a daily schedule of activities outlined on the wall each morning. I know firsthand the challenges of creating formal activities for children of all ages and appreciate the lengths this Club goes to to create engagement with all children."
—Parent of a Courtside Camper
"We are so grateful we found a safe and fun camp for our son. He always has a blast and wants to return for more. The Associates are wonderful and the programming always impresses us. We also love the date night and so do all of our kids! Thank you for providing great childcare services!"
—Parent of a Courtside Camper
"We love Bay Club Ross Valley's Kids Camp! This past summer was our daughter's first experience with camp, and from day one, she had an absolute ball! The registration process was very straight-forward, ordering lunch was a breeze, and the check-in/out procedures remind me that our children's safety is at the forefront of this program. We also appreciated all of the varied activities (like the bounce house and tennis) to keep little one engaged and happy; Cate loved to show off her artwork and had nothing but good things to say about her "teachers" (counselors) and the other campers. I especially loved the half-day option for our daughters age group (3-4 year olds) as she was exhausted and in need of some downtime when I would pick her up! She clearly played hard all morning long - the perfect way to spend the summer! Trisha and her amazing team are doing a fabulous job, and we are so happy to be a part of this incredible program! Thank you, Bay Club!"
—Parent of a Ross Valley Camper
"Bay Club Kids Camp is the best! We have tried several camps, and this is seriously the best – both the value and the amount of fun our kids have. All of the Associates are so friendly and approachable. This is the third summer my eldest daughter has attended and every summer we both look forward to Bay Club Kids Camp! I know she's busy having fun in the sun and she enjoys making new friends, swimming and doing crafts. My 3 year old attended for the first time as well and she loves it! We look forward to many more summers at Bay Club Kids Camp!"
—Parent of a Marin Camper
"The Bay Club Kids Camp has wonderful Associates who show great enthusiasm and provide top-notch customer service. Thank you to all of the wonderful Associates for your care and attention. We are beyond thrilled with the entire team and program for the second year in a row."
—Parent of a Gateway Camper
"Our kids have a great time at Bay Club Kids Camp. The Associates and activities give it an old school classic summer camp feeling, and we are so appreciative of the amazing job you do."
—Parent of a Gateway Camper
"What we especially love about Bay Club Kids Camp is that they provide training and learning opportunities for Counselors-in-Training, so our older child could still participate."
—Parent of a Gateway Camper
"Chelsea is really on top of things, very responsive, and flexible with our needs. I appreciate the time all of the counselors spend one-on-one with my child, who is extremely shy and needs this kind of attention."
—Parent of a San Francisco Camper
"We love that both swim lessons and lunch are provided each day. The Associates are all motivated and you can tell they truly care about all of the kids."
—Parent of a Gateway Camper
"Bay Club Kids Camp provides fun and engaging activities without ever pushing children to participate if they're not interested. We appreciate all of the friendly Associates and the variety of programming."
—Parent of a Gateway Camper
Photo Gallery