We call our Values
the ACTIONS WE LIVE BY:
KEEP IT REAL. ALWAYS.
We need open and honest discussions. We need courage to speak up and to call things out that aren't good enough. And we navigate tough conversations with empathy and grace.
THINK AHEAD. BE AN OWNER.
Always be proactive, not reactive; be on the front foot. If we want to be an owner of this business, we must act like it!
STAY HUMBLE. HUSTLE HARDER.
Show up and do the hard work. Be a gritty, roll-up-your-sleeves kind of crew. Know it's never about one person–we are a part of a powerful team.
ONE TEAM. ONE VOICE. MOVING FORWARD TOGETHER.
Be ONE united team. When we move in the same direction, there are no limits to what we can accomplish.
BE CURIOUS. ASK WHY.
Stay member curious. We seek to understand, and we never settle. We ask questions to truly understand the core of a matter.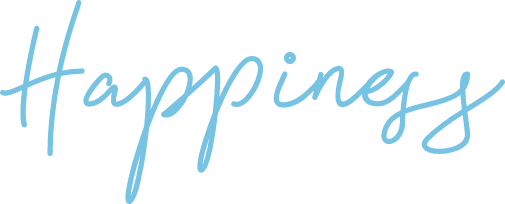 Is Just An Application Away.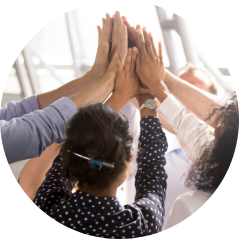 OPERATIONS
Showcase your natural talent and caring spirit—and join our growing team whose mission is to delight our members and guests.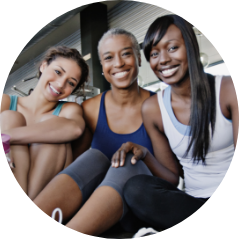 FITNESS
Be a part of an energizing, inspiring fitness team that brings fresh attitudes and ideas and shares their expertise to help people reach their goals.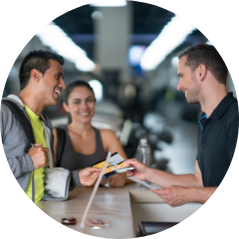 CORPORATE
From Marketing and Sales to Human Resources and Technology – Join a collaborative team and make your mark on a company and an industry whose growth is limitless.
Bay Club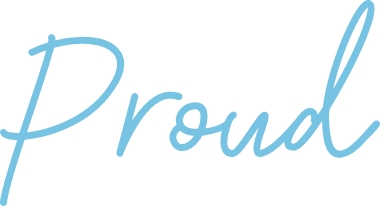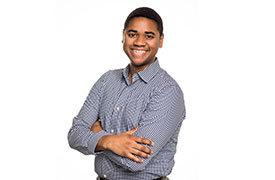 Ray Manning
Vice President General Manager
The Bay Club is an amazing hospitality company with so many opportunities for growth and advancement across our different campuses. I am very excited and proud to be a part of this team because there is a commitment to not just invest in the business, but also the employees. It is fun being surrounded by passionate, competitive, and accomplished colleagues who love supporting one another.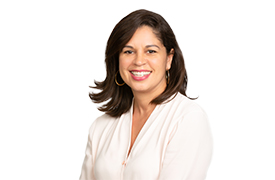 Annie Batista
Senior Vice President
There are so many reasons why I am proud to work at the Bay Club.  First and foremost, the Bay Clubs genuinely care about both our members and most especially our employees.   It's refreshing to work with a team where everyone is on the same page and in pursuit of a common goal.  The Bay Club is a place where I can be myself, share my opinions and make a difference.  I've never felt more supported by my fellow employees and my bosses and love coming to work every day.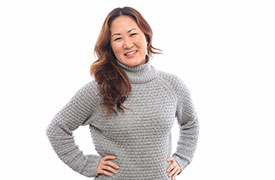 Jennifer Savulich
Senior Vice President
I love working at the Bay Club for the entrepreneurial spirit. We are empowered to think about the business as if it's our own—and we're continually challenged to do better in all facets of the business. And on a personal note, I have formed great friendships with my co-workers; the camaraderie we have both inside and outside of the workplace is unique and special. I couldn't ask for a better place to work that combines career growth with a team atmosphere.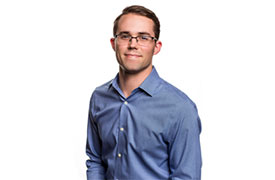 Joe Dalecio
Chief of Staff
My Bay Club career began in June 2015 as an Assistant Membership Director in our Los Angeles market. I eventually transitioned into operations as the General Manager of the San Francisco Campus in fall 2018. During that time, I gained critical experience and a fundamental understanding of all of the moving parts it takes to successfully operate a club. I have the wonderful opportunity to be hands-on with the field in addition to helping drive company-wide initiatives as we continue to improve our sales processes.
Associate Perks
We offer programs and perks that cultivate a healthy and active workplace.
Here are just a few:
Club Membership
A happy and healthy associate is an invested associate. All of our associates receive a complimentary membership.
CONTINUING EDUCATION
We have a thirst for knowledge. We know your future is important to you, which is why we host multiple training and development workshops.
CLUB DISCOUNTS
Represent #bayclubhappy everywhere you go. All associates receive exclusive discounts on club services and amenities.
FAMILY FIRST
Our families are everything to us. Our associates can show their kids what the Bay Club is all about with access to our family amenities.
TIME OFF
We are constantly pushing the envelope. In order to dream big and work hard, we know how important rest is—which is why our full-time exempt associates receive unlimited vacation.
CULTURE
A team that plays together, stays together. Get to know fellow associates through fun and informative company retreats while working together to advance our mission.
COMPETITIVE COMPENSATION
We recruit top talent. We offer base salaries at or above market rates plus additional earning opportunities based on the position.
COMMUNITY INVOLVEMENT
We believe in giving back as a team. We offer opportunities throughout the year to allow full-time associates to give back while on the clock.
HEALTH INSURANCE
Your health is important to us. We've invested in comprehensive health insurance options to help when you need it most.
#BAYCLUBHAPPY
Live happy and work happy at the Bay Club.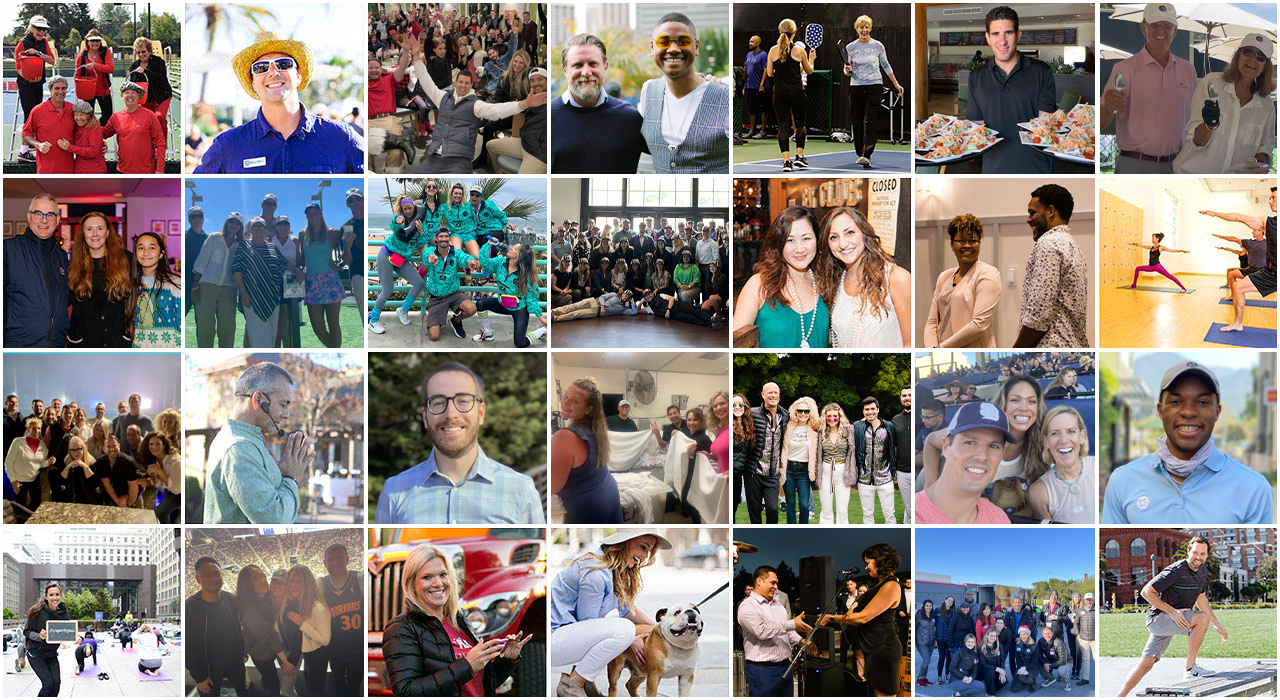 CHECK US OUT ON