Tennis Clinics at Fairbanks Ranch!
Don't forge to sign up for our Tennis Clinics to help get you ready for our 2018 Tournaments! Learn more by clicking either of the links below:
Early Club Closures for the San Diego Campus
SUNDAY, OCTOBER 21
Please note that due to an All-Associate Meeting, all San Diego Campus locations will close at 5:00 pm this Sunday, October 21, including Bay Club Carmel Valley and Fairbanks Ranch.
We apologize for the inconvenience and thank you for your understanding.
Photo Gallery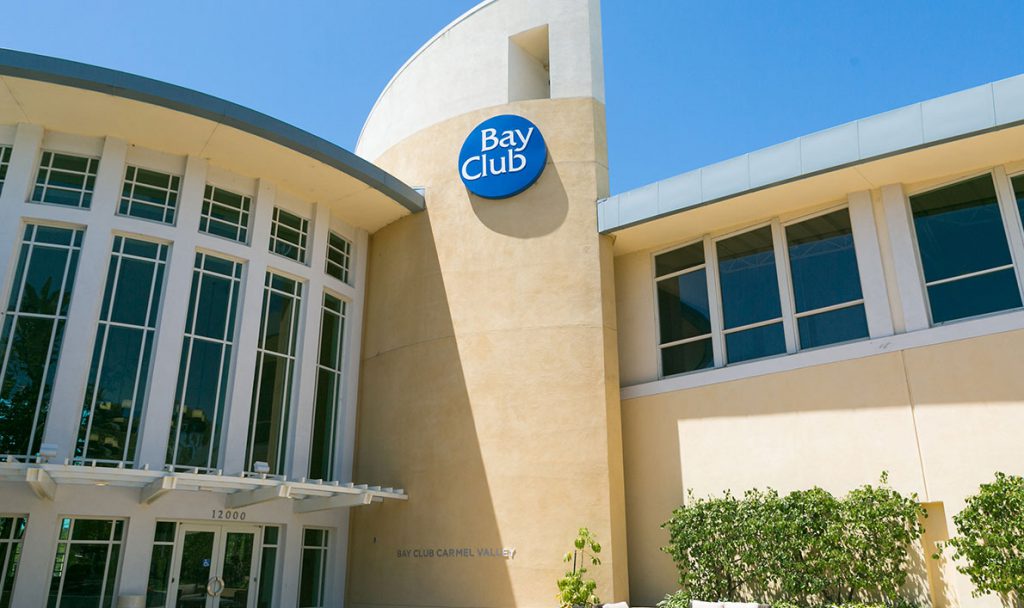 CLUB FEATURES
Experience Bay Club Carmel Valley with a host of club amenities including three outdoor heated pools, eight fully lit tennis courts, an NCAA regulation indoor basketball court, a state-of-the-art fitness center, and so much more. Turn time at the Club with friends and family into the time of your life.
NEIGHBORING CLUBS
Our Bay Club Campuses are designed to give members unparalleled access to all of our lifestyle and hospitality amenities. A Campus includes neighboring Clubs, so that members can enjoy the full collection of Club offerings at nearby properties. You'll enjoy unlimited access to all the features of the neighboring clubs in your Campus, including workout classes, aquatics and tennis, childcare, youth programs and social events, and so much more!
Welcome to Our San Diego Campus